Working from the belief that we will not conserve what we do not know, Lyn Baldwin is an interdisciplinary plant conservation biologist who uses science and art (creative writing/illustration) to combat society's plant blindness and extinction of experience with the natural world. Lyn is particularly interested in how the stories found through art and science might help re-story and reconcile home.  Lyn shares the results of this work through literary essays and art exhibits. Lyn is also keenly interested in the role that place-based education and art plays in teaching science across the K-16 curriculum.
The Exotics Among Us: A Close Look at Vegetal Otherness. Working from first principles, we will consider why the form of plants differs so profoundly from that of animals and then examine how these differences have been culturally reinforced so that most of us know surprisingly little about the plants upon which our very existence depends.   
Cultivating Kinship: The Necessity of Re-imagining Plant-People Relations.  All relationships—good or bad, cultivated or ignored—have consequences. This lecture will situate plants and people as the dominant co-creators of the modern world.  Many now argue that in the Anthropocene we can no long risk ignoring the stories that plants have to teach us.  Can plants' alterity help us think differently about the world, as a first step in restoring (re-storying) the world?  What practices can we cultivate that might help us become allies of their quiet, if complicated, lives?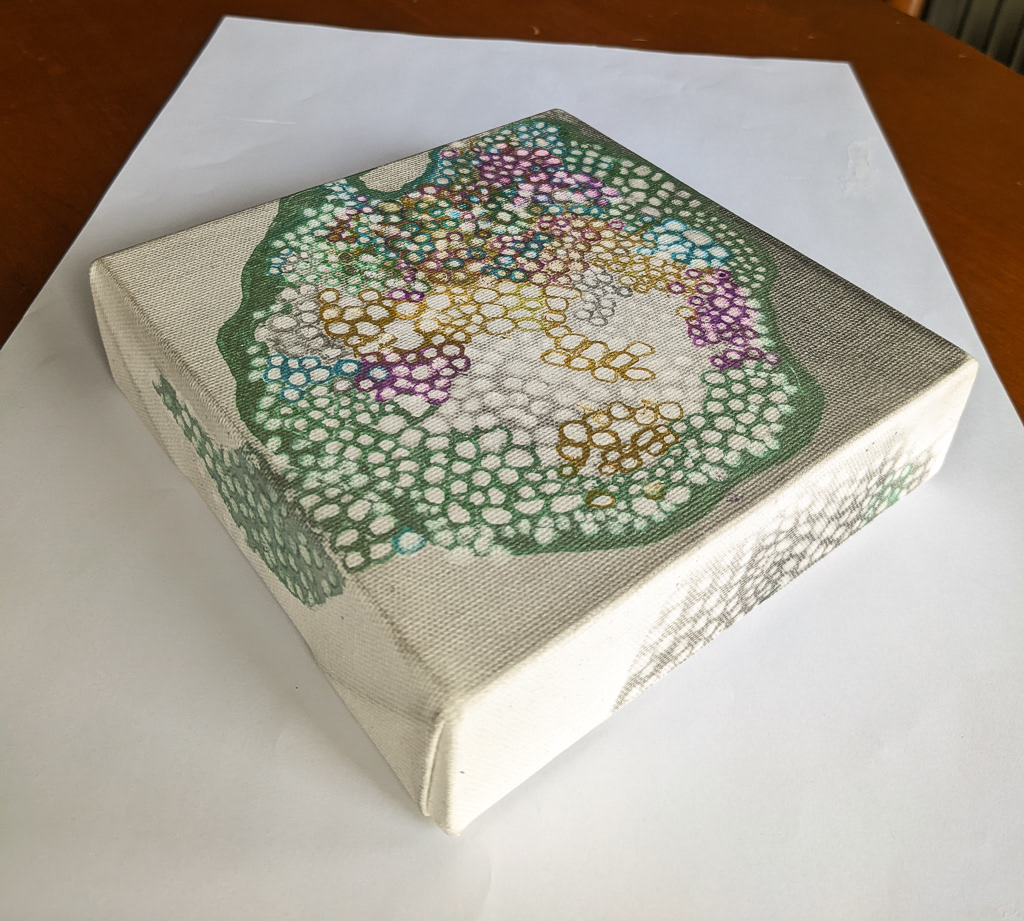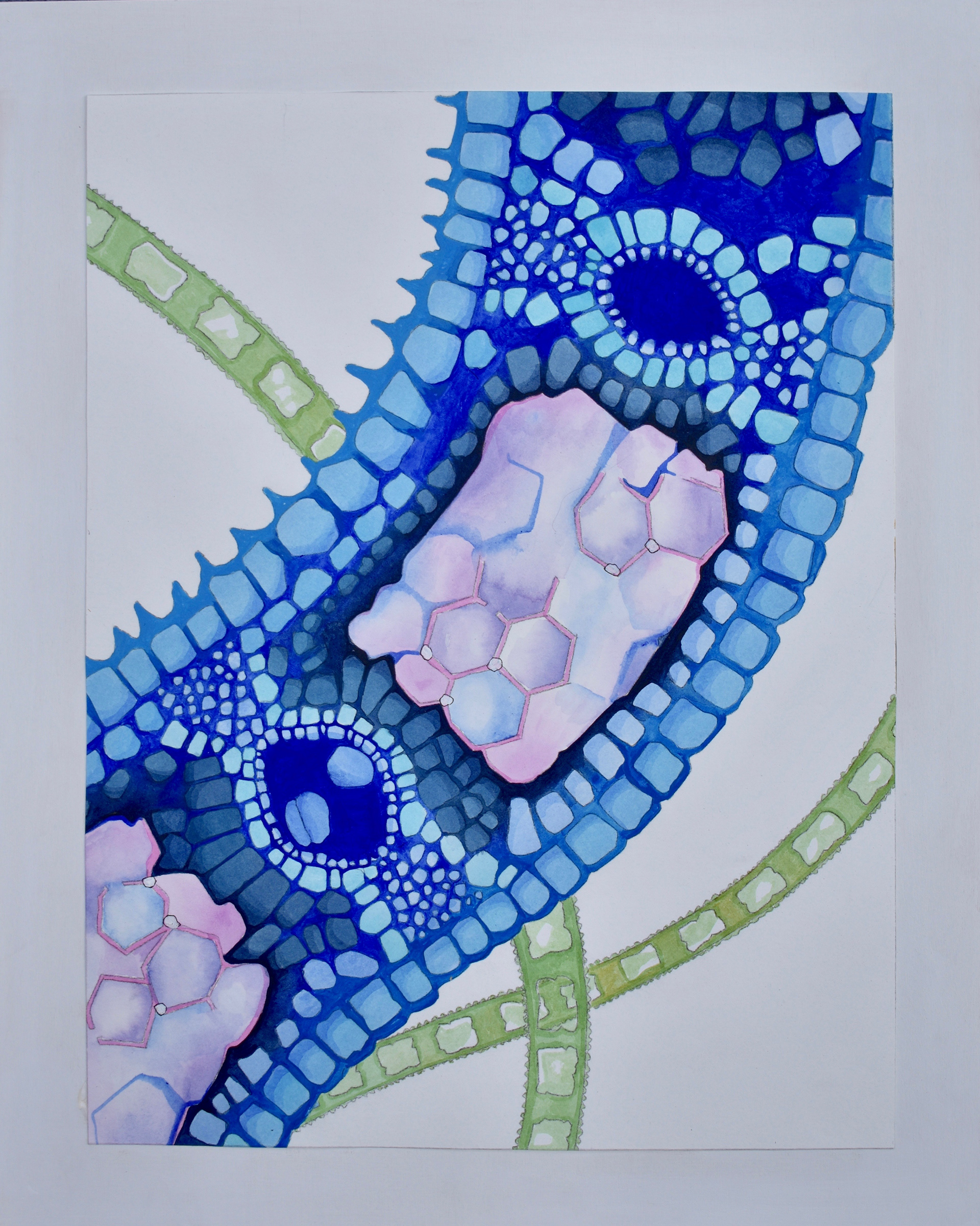 To become intimate with plants we took sections of plants we know, stained and viewed through electron microscopes. Shown below are examples of photos we took with our cellphones.